Every day we drive an hour and a half up the Berlin pass, the most difficult part of the walkers' journey to Bogota, and stop for each group of walkers, giving rides to as many as we can, and food to the rest.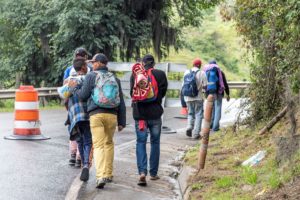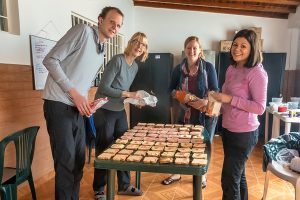 We began with just giving sandwiches, bananas, and water to the walkers. Little by little we've been adding more items  – mandarins, hard-boiled eggs, diapers for babies, socks and rain ponchos for everyone, and thick fleece ponchos for those who don't have any warm clothing.
One of our volunteers, Marshall Powell, made a series of YouTube videos about the work of OTGI. In this first video you can see what happens on a Mobile Aid trip.