The most desperate Venezuelan refugees cross the border with absolutely nothing, not even $30 that would buy them an 18-hour bus ride to the capital, Bogota. Left with no other option, they walk. The locals call these people "los caminantes," or "the walkers."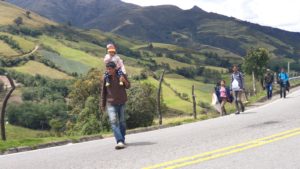 A network of shelters has emerged along the walker's route, some  run by generous individuals who have opened their own homes, some by church groups, others by independent foundations. These shelters are all one-night only, as each day brings a new flood of refugees.
Project: Pamplona Shelters
On the Ground International is based in the quaint colonial town of Pamplona, a 2-3 day walk from the Venezuelan border. Though a small town, Pamplona hosts four refugee shelters. OTGI provides regular cash support and food deliveries to these shelters, and our volunteers assist in preparing and serving meals and cleaning the shelters. We are committed to doing everything we can to ensure these shelters can stay open.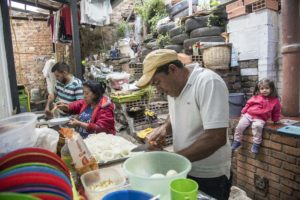 Project Highlight: Read more about Marta's shelter!
Project: Medical Clinics
The refugees arriving in Pamplona have already walked several long days in oppressive heat. They arrive in chilly Pamplona exhausted and dehydrated, many of them with hacking coughs, fevers, or diarrhea. When they leave this town, walkers face the most treacherous part of the entire country – the Berlin pass. When we have medical volunteers, we host evening clinics in the shelters.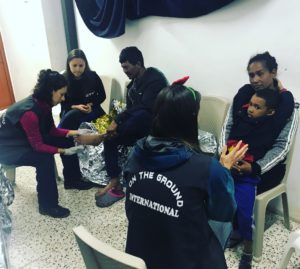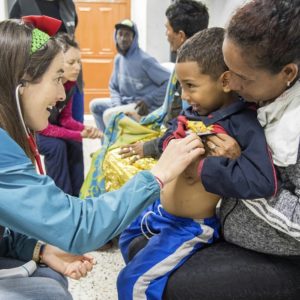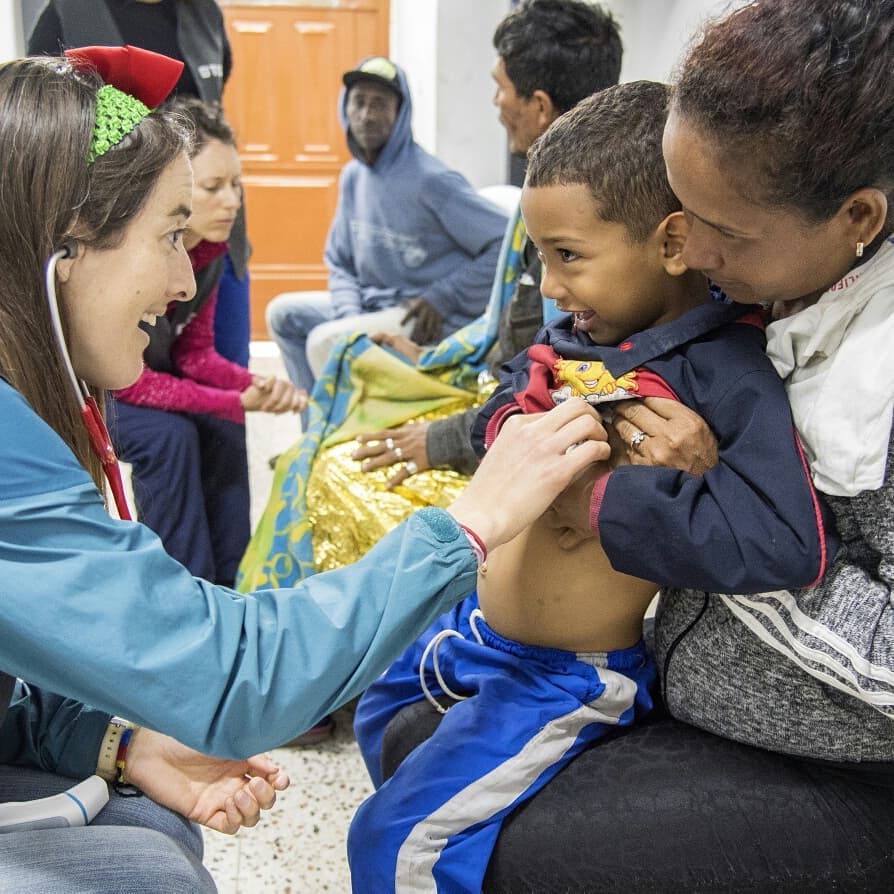 Project: Children's Programs
Many of the refugees are children, and also walk many miles every day. In the evenings, OTGI volunteers provide a safe space with coloring pages, yarn bracelets, and circle games. This also gives the mothers a much-needed chance to rest.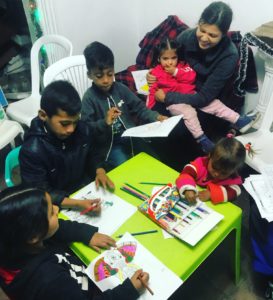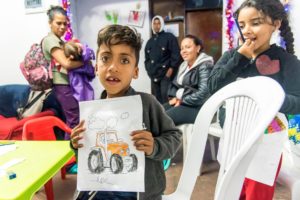 Project: Mobile Aid
Every day we drive an hour and a half up the Berlin pass, the most dangerous part of the walkers' journey to Bogota, and stop for each group of walkers, giving rides to as many as we can, and food to the rest.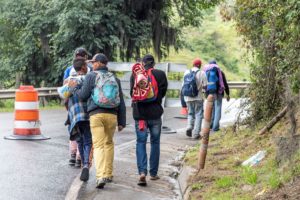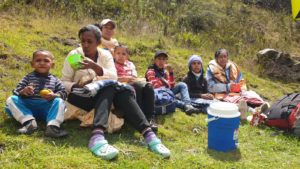 We began with just giving sandwiches, bananas, and water to the walkers. Little by little we've been adding more items  – mandarins, hard-boiled eggs, hot tea for the cold days, diapers for babies, socks and rain ponchos for everyone, and thick fleece ponchos for those who don't have any warm clothing.
Project: YWAM Tent
YWAM (Youth with a Mission has several refugee support projects in Colombia, including Carpa Esperanza or "Tent Hope", located about halfway between the Venezuelan border and Pamplona. YWAM staffs this tent four days a week, offering food, clean water, a shaded place to rest, and a foot washing and blister care station. We're partnering with them to add our support during the four days they are present, and keep an aid station open at the location the other three days of the week.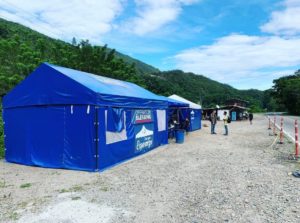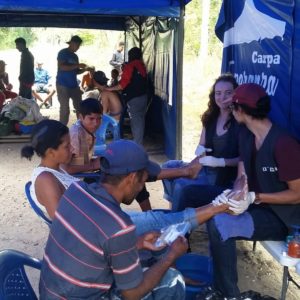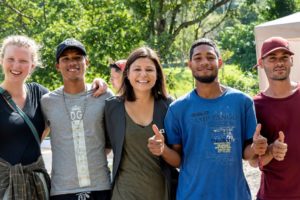 All of these projects are only possible due to our incredible volunteers, who come from all over the world to help as they can, and also to our donors. If you would like to be a part of our work on the ground in Colombia, check out our Get Involved or Give pages.