Pamplona Shelters
On the Ground International is based in the quaint colonial town of Pamplona, a 2-3 day walk from the Venezuelan border. Though a small town, Pamplona hosts three refugee shelters. OTGI works with two of them, providing regular cash support and food deliveries, and our volunteers assist in preparing and serving meals and cleaning the shelters. We are committed to doing everything we can to ensure these shelters can stay open. An hour outside of Pamplona, OTGI also supports two other refugee shelters. One is an hour's car drive away from Pamplona towards the Venezuelan border and the other is an hour away from Pamplona, towards Bucaramanga, the closest city.
Other projects that we support with include helping out at schools in impoverished areas around Pamplona. At these projects OTGI volunteers assist by teaching English, and also doing sports and other activities with the children. Find out more about each of these projects below.
Inside the Shelters: Vanessa's
Located in the center of Pamplona is the second shelter where the refugees can eat, use the showers, an internet connexion, and sleep. Vanessa's provides breakfast, lunch and dinner so at any time of the day refugees are welcome for some food. There are five volunteers working at Vanessa's, all Venezuelans, and together with the volunteers of On The Ground is the shelter always ready to receive new refugees. Because the refugees arriving in Pamplona have already walked several long days this shelter also provides basic medical care. A lot of the refugees are exhausted, dehydrated or have fevers, so some medical care is much needed.
On The Ground's international volunteers help at the shelter everyday, from Sunday to Friday, with:
– Cooking and serving lunch and dinner to the caminantes.
– Cleaning the shelters every morning after the caminantes have left.
– Giving informations about the road ahead: the distances, shelters, climates, general advices as well as providing basic medical care and vitamins for the children if needed.
– A children's program: playing with all the kids to give the mothers a much-needed chance to
– Every Sunday we also teach English at this shelter for local children and adults willing to learn.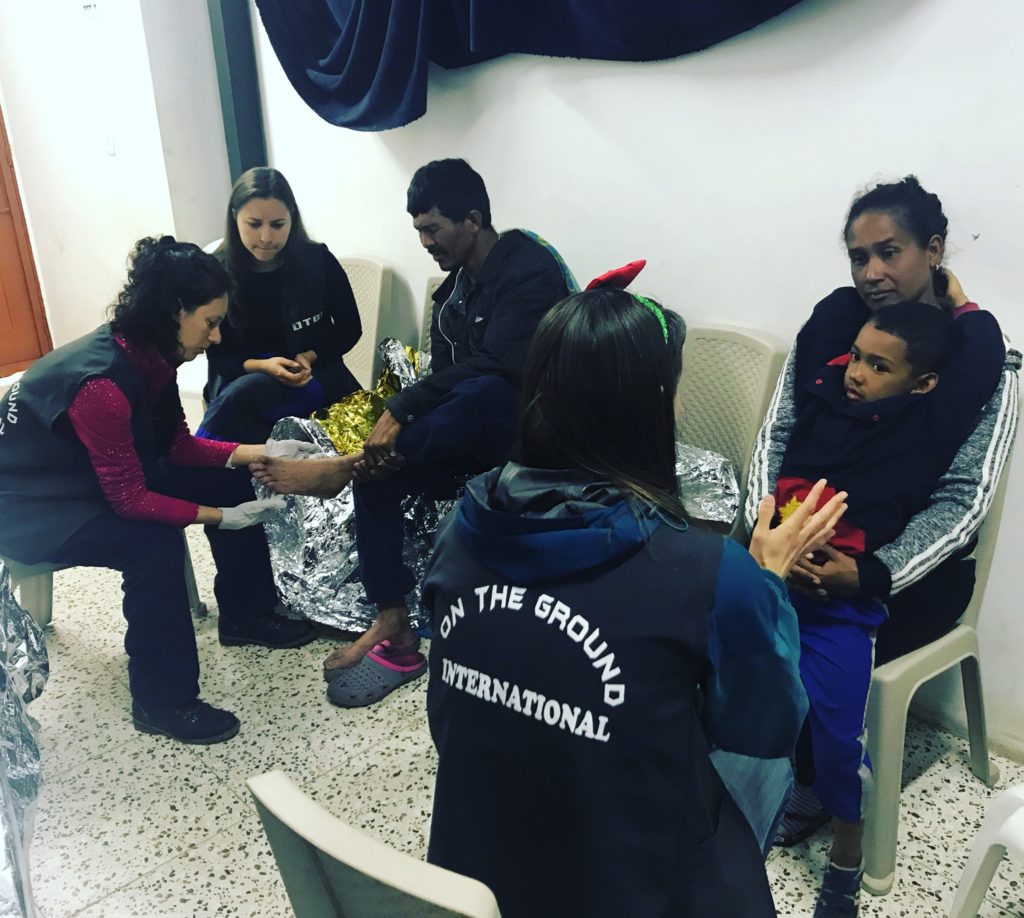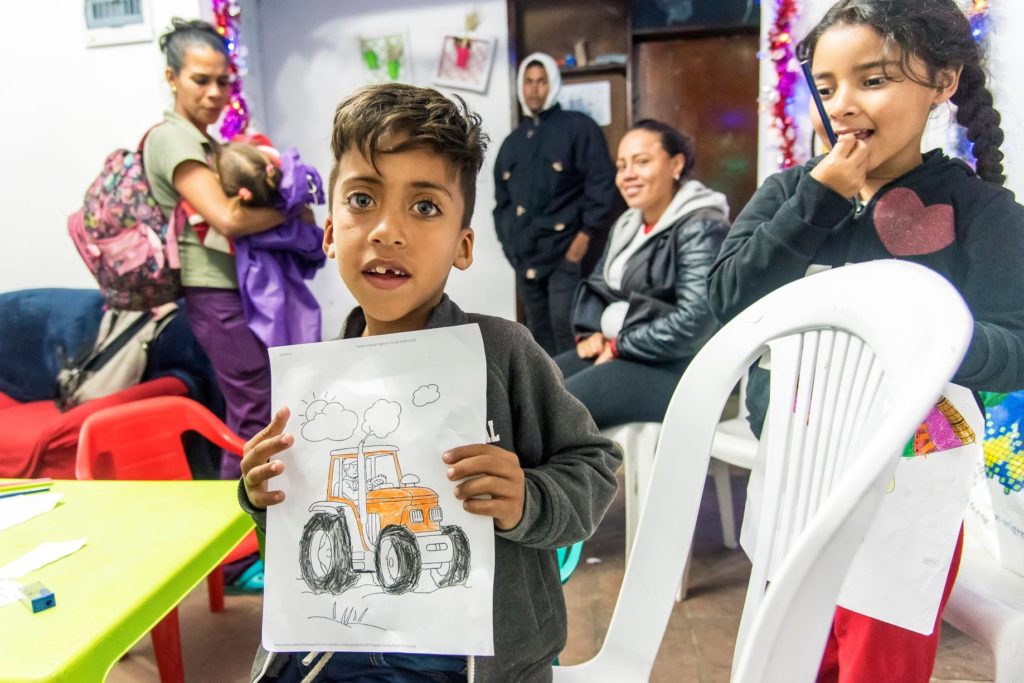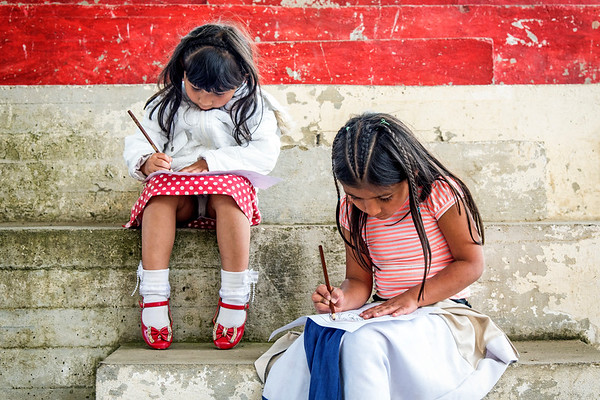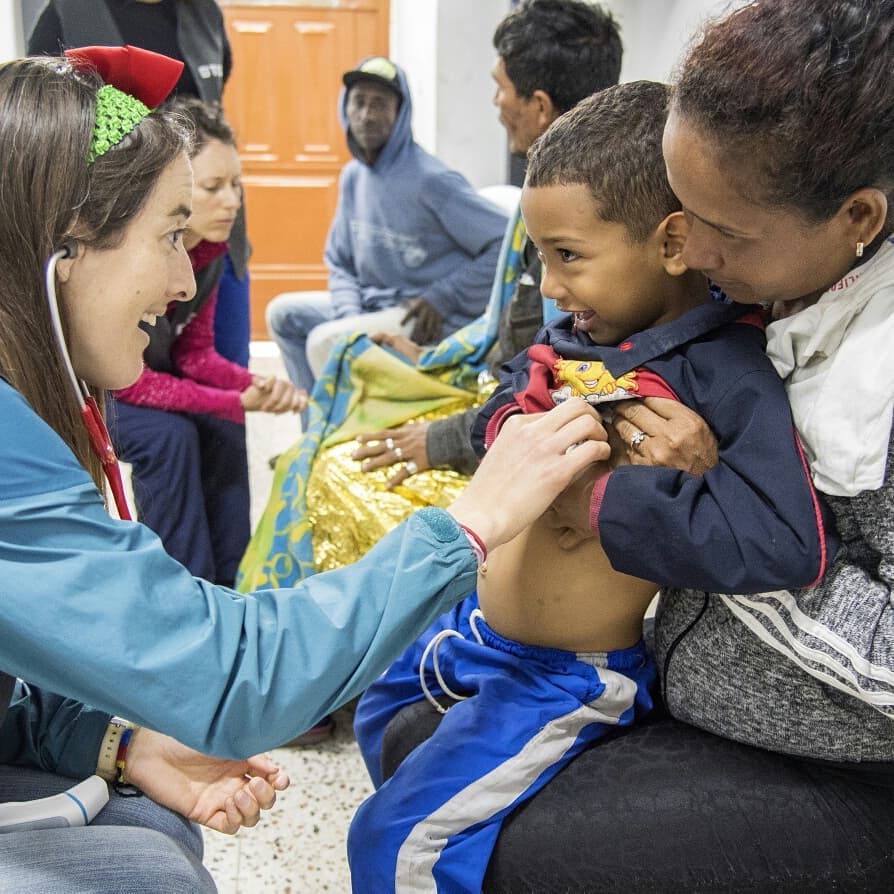 Inside the Shelters: Douglas's
Douglas's shelter is located right when you enter Pamplona from highway 55, the route which the Venezuelans are walking. It provides beds and bathrooms to the caminantes who arrive in Pamplona. On The Ground helps at this shelter two days a week with cleaning and repair tasks.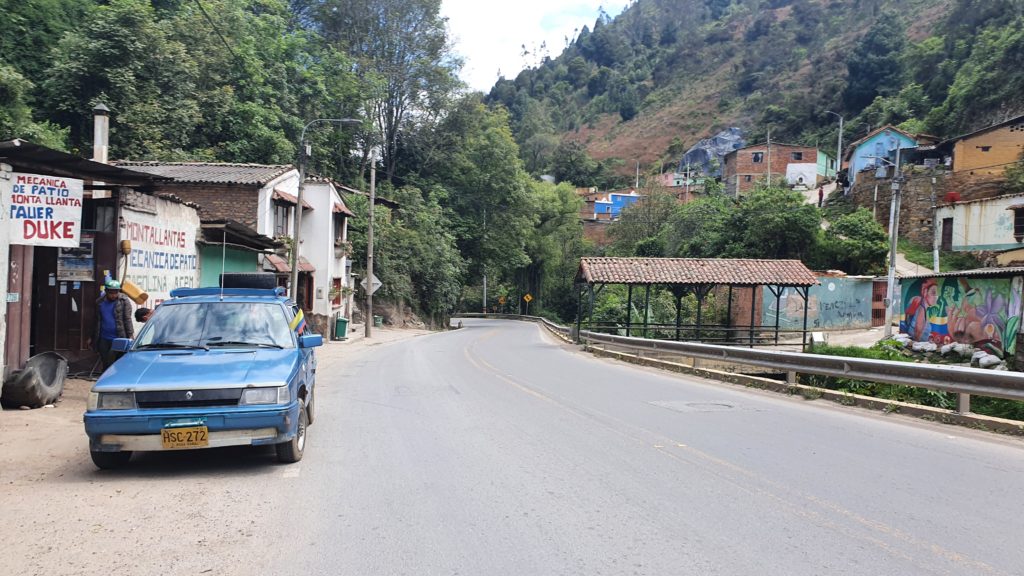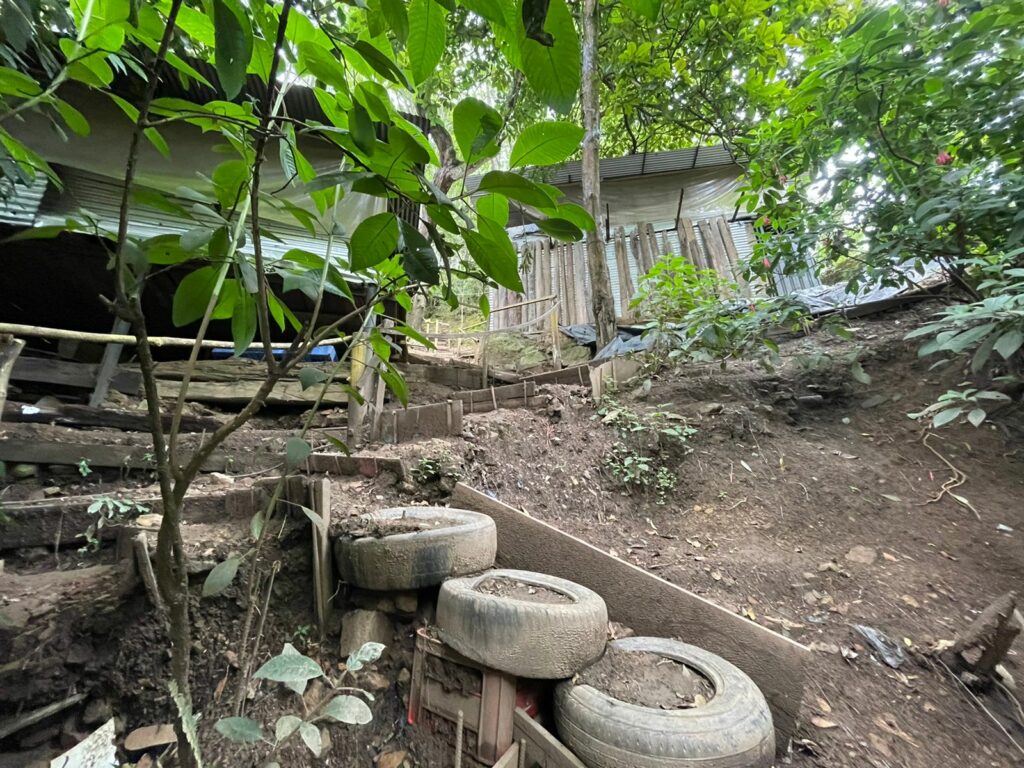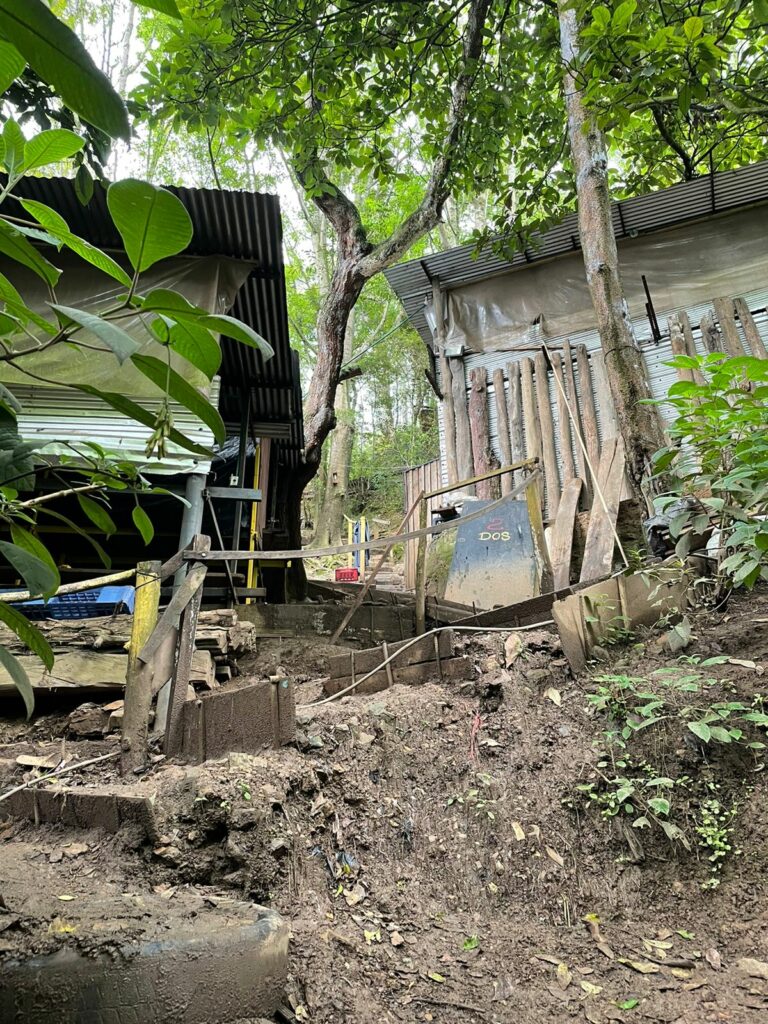 Inside the Shelters: Esperanza Hoy
Esperanza Hoy is a shelter located about an hour's bus drive out of Pamplona, towards the Venezuelan border near a town called Bochalema. The five volunteers working here give shelter and food for a night to 'Caminantes' passing through on their way to their final destination. OTGI volunteers visit this shelter everyday to:
– Help preparing and serving food for the caminantes, help cleaning.
– Pick up caminantes and pay for their fare on the bus back to Pamplona. This saves them an eight-hour walk, which is one of the most valuable acts that we can do for them.
– Our volunteers also stay overnight at the shelter, each at their turn, for one or two nights. This allows us to help more and be present when flows of caminantes pass by during the day.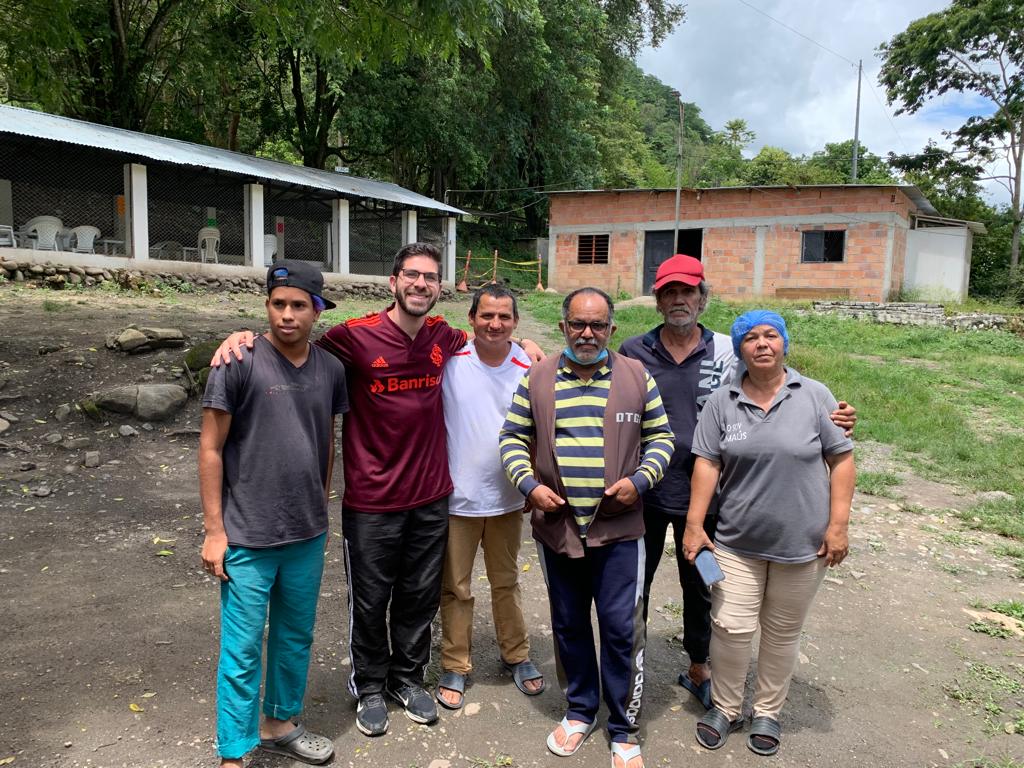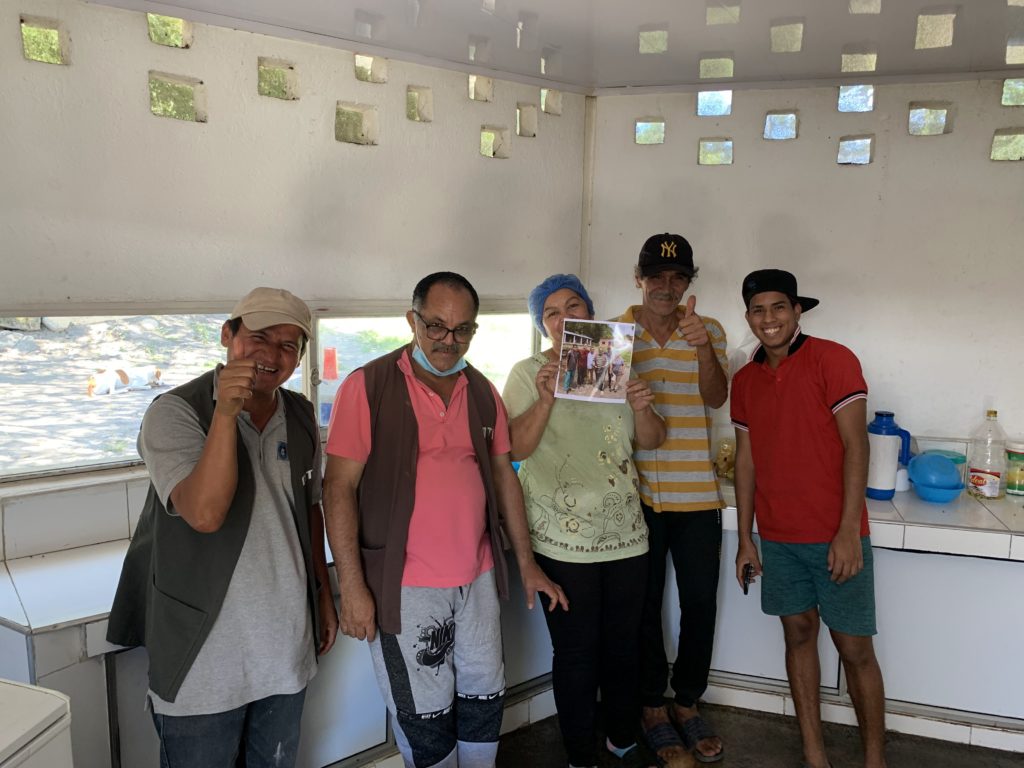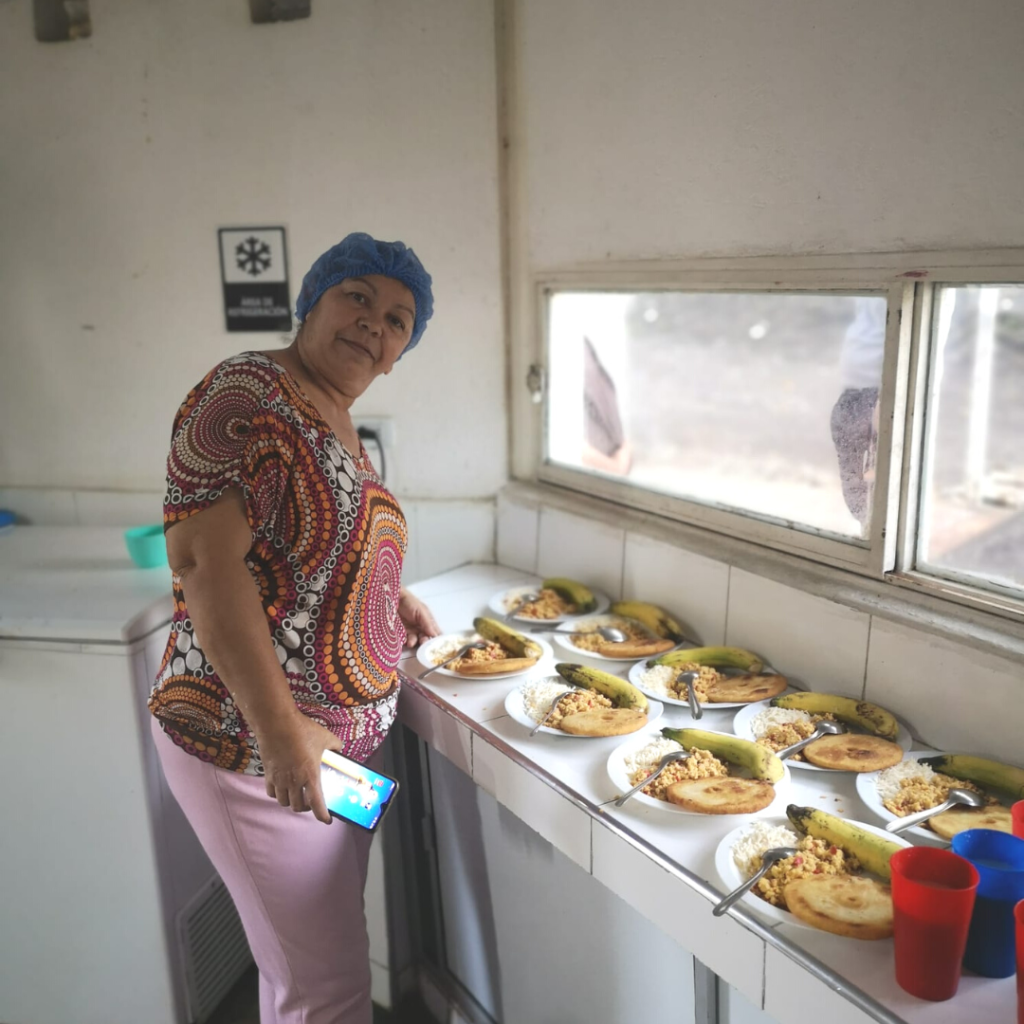 Inside the Shelters: La Laguna
This shelter is located an hour's drive away from Pamplona towards Bucaramanga. The walk from Pamplona to La Laguna takes 10 hours and it is all uphill, making it a very difficult section of their walk. Due to the high altitude it also gets very cold, adding to the strenuous conditions. The team of four volunteers working there offer food and shelter for the night. OTGI provides the food for this shelter. On The Ground's international volunteers visit the shelter once a day, on the trip up (mobile aid):
– Delivering sandwiches, water, fruits, bocadillos and eggs to caminantes that we pass, as well as offering lifts to the caminantes and take them up to the shelter, saving them potentially hours of walking.
– Our volunteers also stay overnight at this shelter each at their turn, to help more with cooking, serving, cleaning and receiving the caminantes.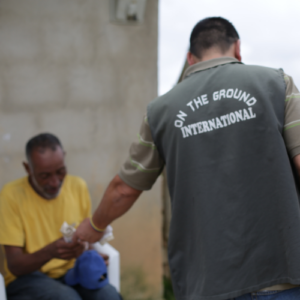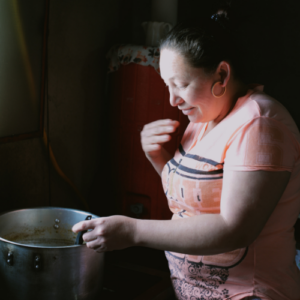 Mobile Aid Prep
Mobile Aid preparation is when, every morning, we prepare the sandwiches for mobile aid trip – sometimes hundreds, depending on the periods and the flow of caminantes.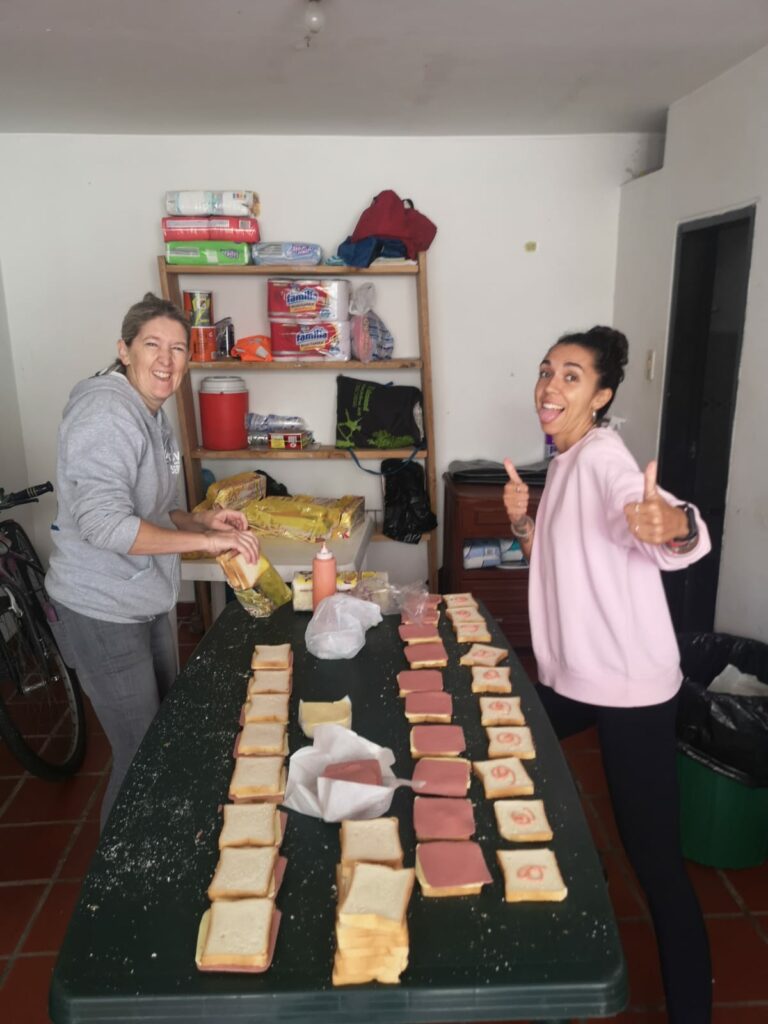 Christo Rey
Christo Rey is an impoverished neighbourhood in the hills overlooking Pamplona. Liliana, a Colombian woman, has set up the 'Dharma Project'. Previously the owner of a restaurant, Liliana had to close down at the beginning of the Covid-19 pandemic. With her free time she set up this project to help local families with their children by feeding them and offering the children a place to come and play with each other since they were not attending school due to Covid.
Since June 2022 OTGI volunteers have been helping out here. Although schools are now open again, some of the Venezuelan children are not able to attend school for a variety of reasons, such as not having the correct papers to attend. With the help of the OTGI volunteers, the Dharma project continues to run, providing the children a safe space to come and play, have lunch and learn English.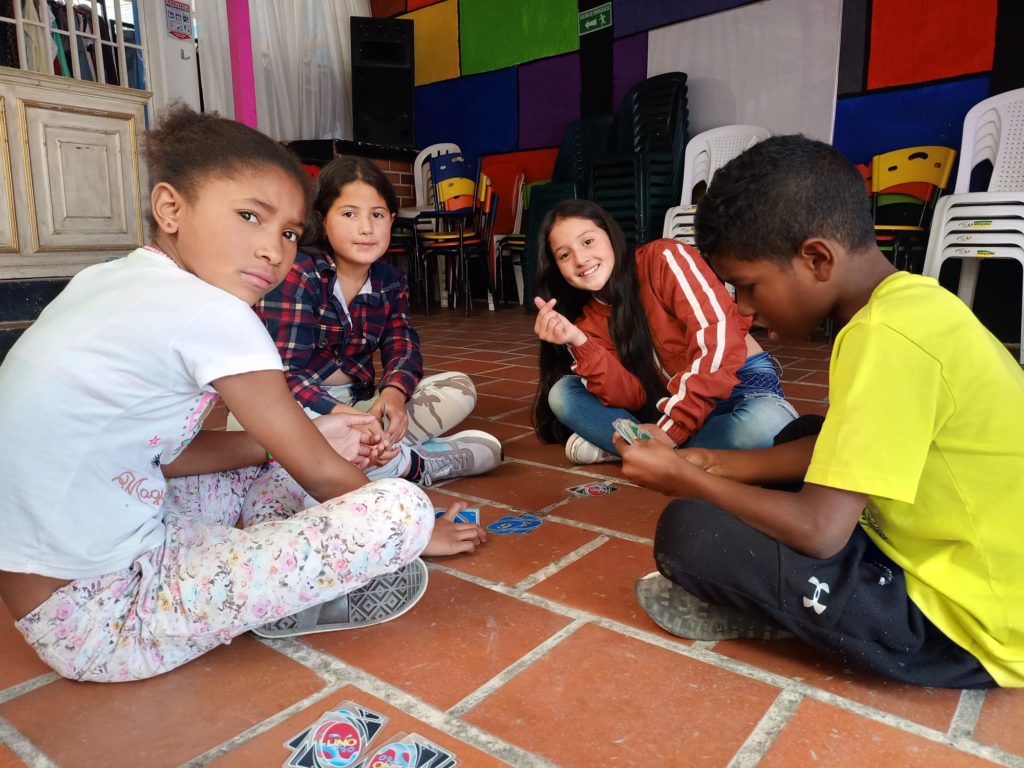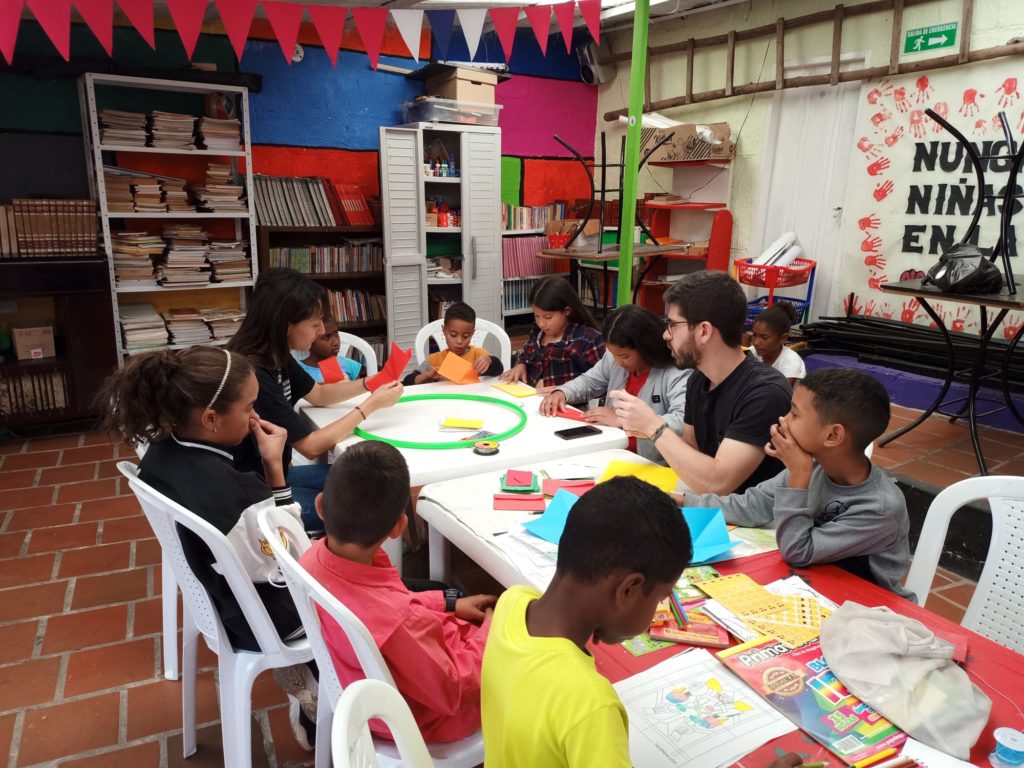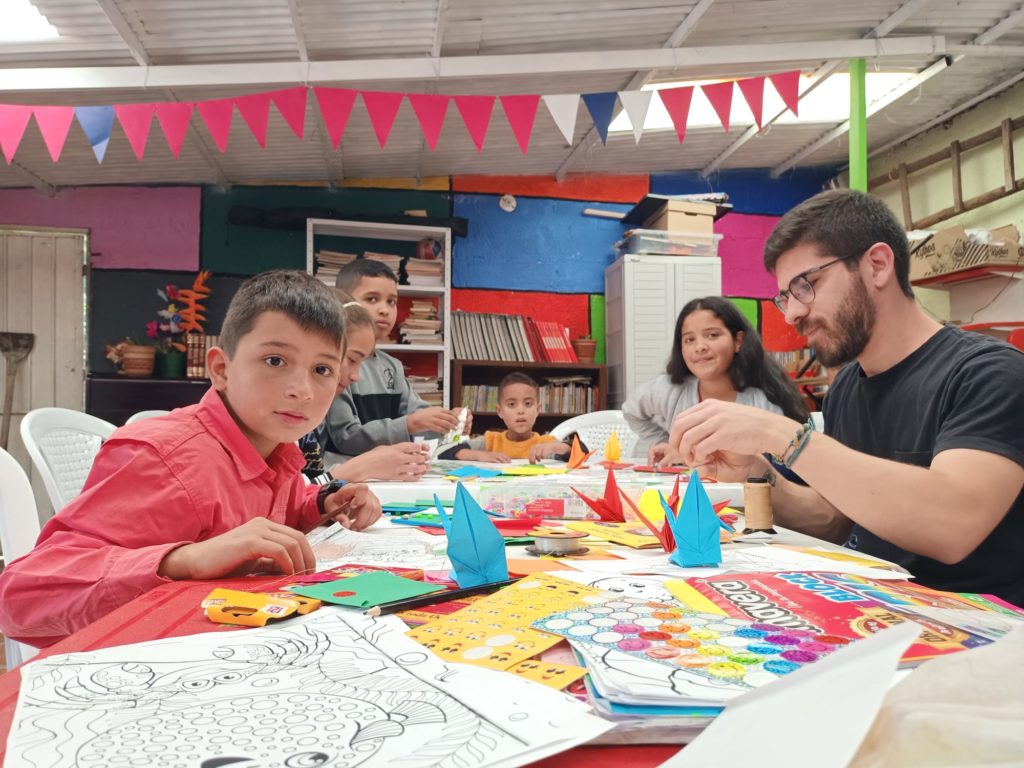 Simon Bolivar
In Simon Bolivar is another foundation, Fundacion Rohi to help children with their education. Fundacion Rohi was set up by Sari and her husband. Here OTGI does the same as we do with Christo Rey. In the mornings children who are not able to enroll in school, for specific reasons such as not having the correct documents, will come to the foundation. Two of our local or inernational volunteers will go to teach the children Spanish and Math. Because of years that they have lost in education the children's knowledge of these subjects are usually below the average of what they should be at their age.
– In the afternoons, children from the neighbourhood come and OTGI volunteers help out with their homework, which sometimes involves helping them to learn basic English, or play with them.
– Since 2023 we also help making lunch for the children twice a week.
OTGI has been helping out Fundacion Rohi since July 2022. We are aiming to track the progress of the children that we are teaching in order to ensure that progress is being made, and that we are helping them in the most efficient and useful ways possible.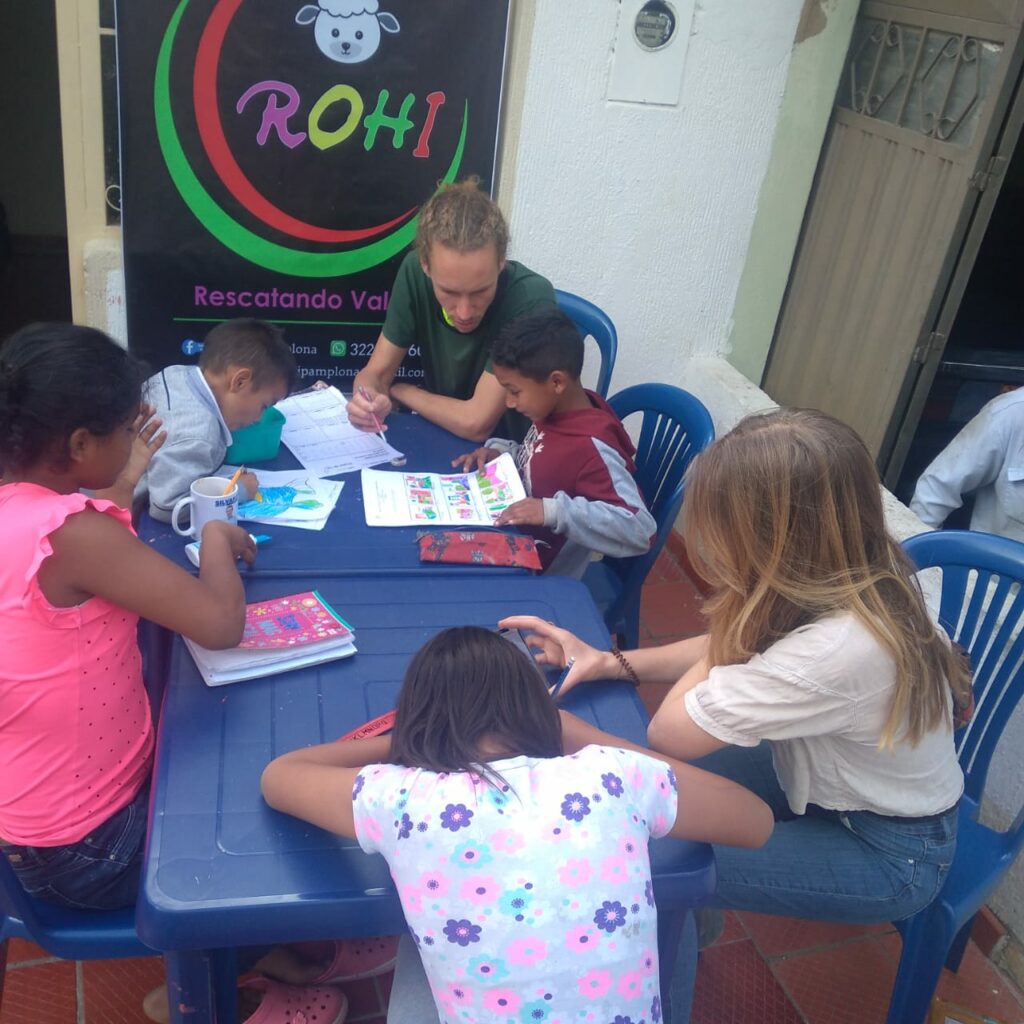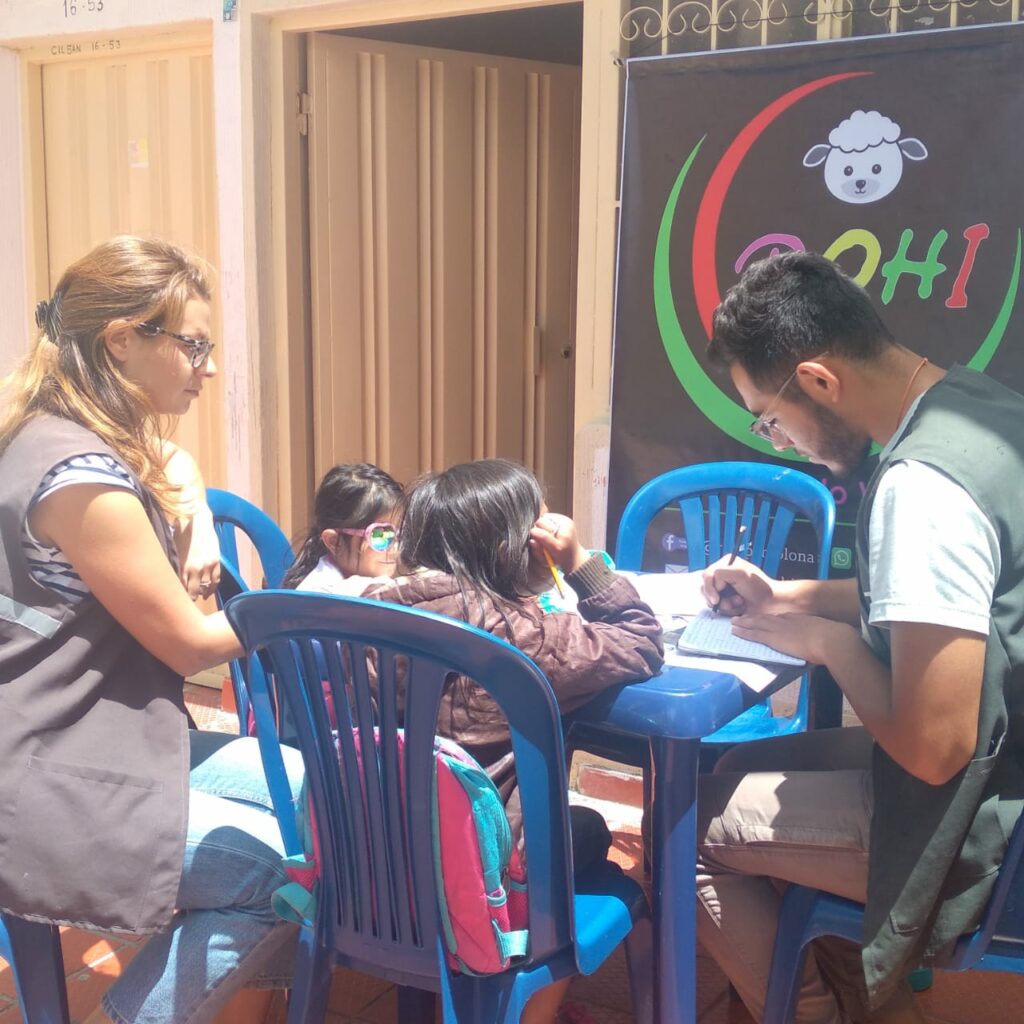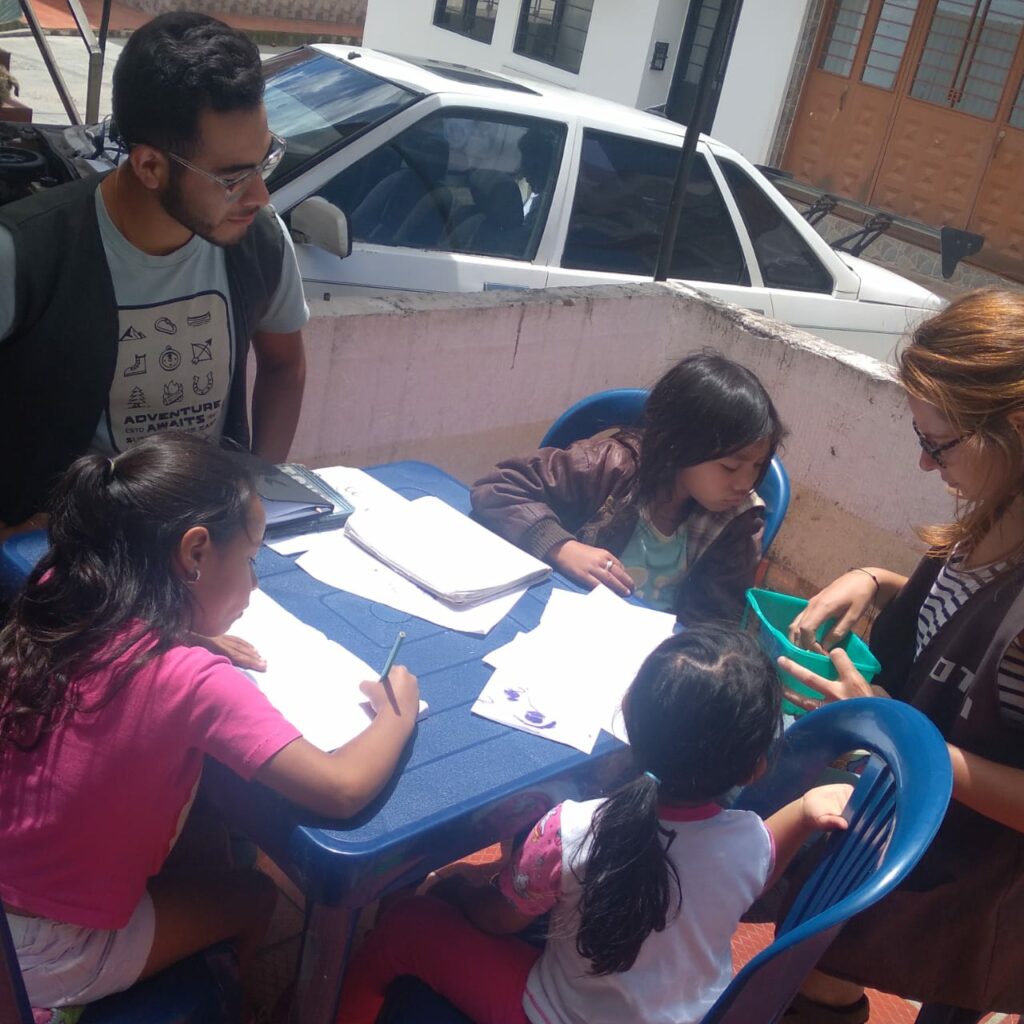 Language Exchange
Every Sunday since April 2022, OTGI organises a language exchange for locals to practice their English and French through conversation, in a café restaurant of a Venezuelan family that we have been working with for a long time. Depending on how many locals come, there are usually two English tables (for beginners, intermediate and advanced) and one French table. We usually end the language exchange with a little quiz or playing music.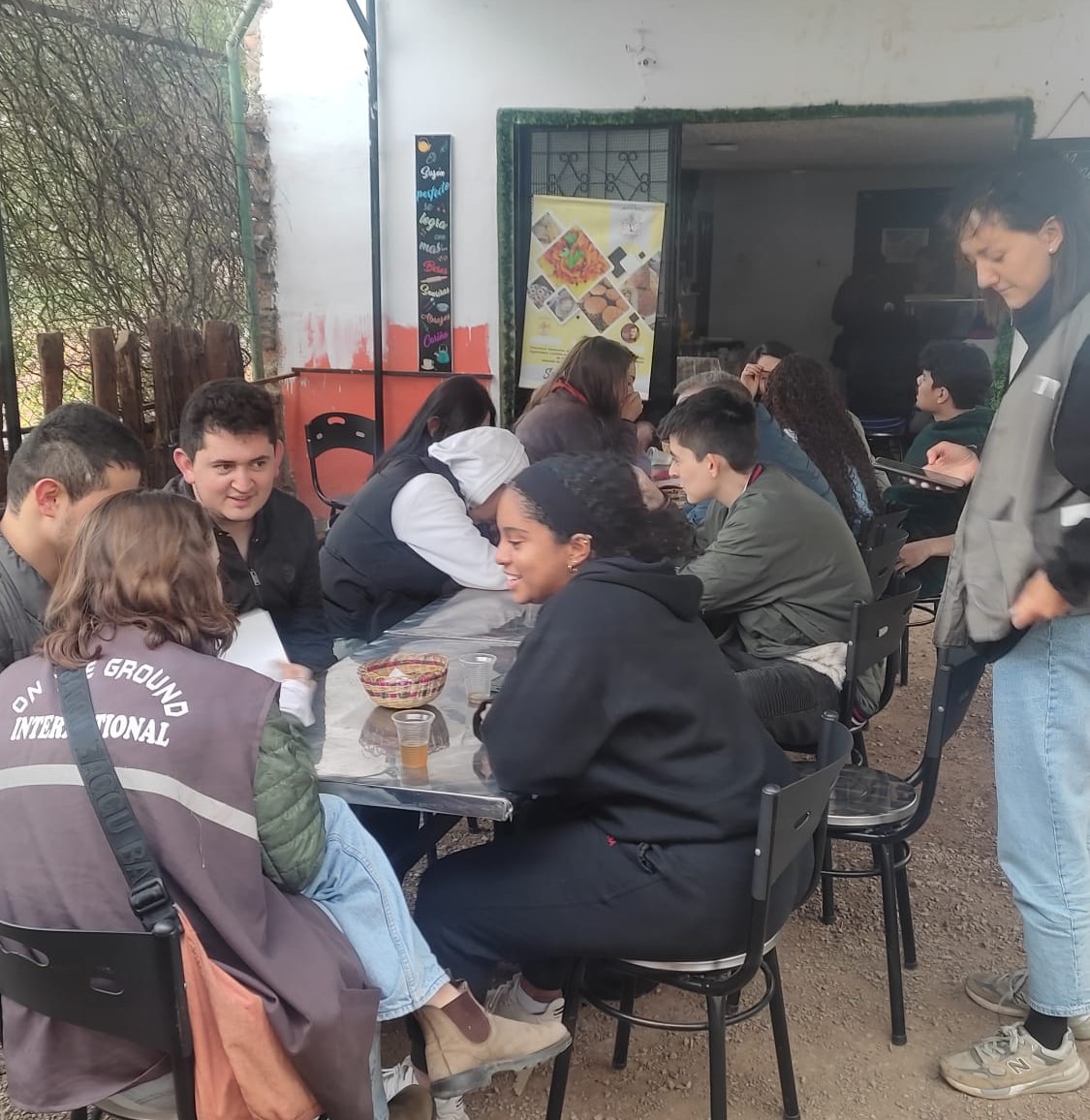 Sex Workers Project
In 2023, we have started a new project of psychological counseling and space for the ladies working in the streets at the entrance of Pamplona. This project is reserved to female volunteers fluent in Spanish and a psychology background is always an advantage.