Talking with Douglas, the conversation can easily go on for hours. The first time we met, he told me about the large library he holds inside boxes from antique books that he collected over the years. It was even more fascinating to listen about his journey as a shy boy to a dedicated and confident social worker, from military service to his years working with street children in Bogota or as a pastor at the Venezuelan border. 
But Douglas was the most animated when talking about his family. His wife who supports his work, his baby son, and his mom. She is the one who allowed and pushed him to help people and persevere. He has never stopped after she passed. "Whatever the date or time of the day, Christmas, festivos, I am here", he says."I am at war with myself" (Estoy en guerra conmigo mismo), he adds. "Because I want to do everything, to help everyone but it's impossible".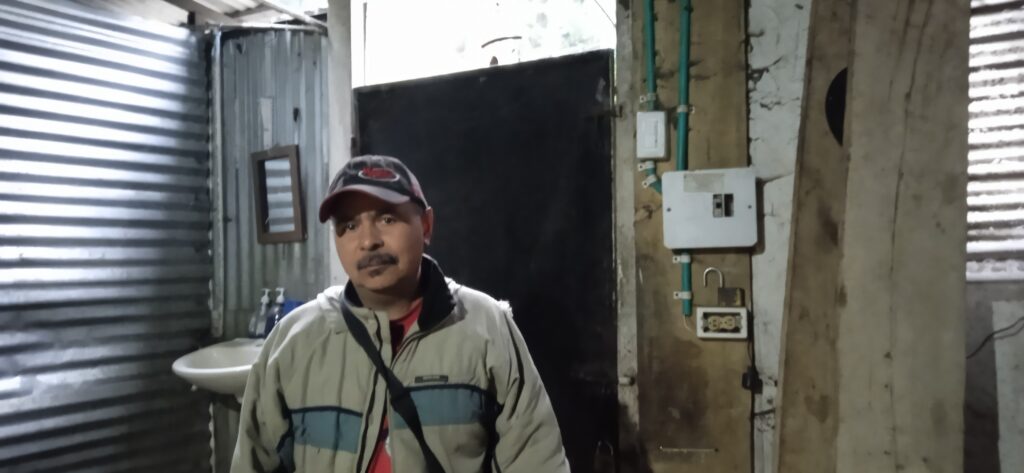 Douglas is originally from Bucaramanga but lived in Pamplona for many years, after spending time in Bogota, Cucuta, Medellin and in Venezuela. His house in Pamplona is the first one in town, on the road coming from Cucuta and the border. It all started in 2018, when a lot of caminantes started knocking at his door asking for help, trying their luck on the first door they met when they reached Pamplona after days of walking.
Douglas and his parents started to open their door to caminantes every night. At first it was one or two, up to five people a night, leaving early the next morning to continue their journey. Until the day in November of the same year when they had 75 Venezuelans staying at their home. Both floors of the house were packed, from the kitchen to the bathroom. Douglas set up beds in the street in front of the house made of plastic and carton boards. He lent stoves to the migrants for them to cook food, and provided water and shower. He finally left his job in a shoes repair shop to dedicate entirely to the caminantes.
With material taken mostly from a recycling warehouse and the help of local friends and Venezuelans living in Pamplona, he has built wooden shelters and stairs on the mountain slope next to his house. There are now seven wooden "rooms" in the mountain slope that include mattresses and blankets, and enough space to welcome hundreds.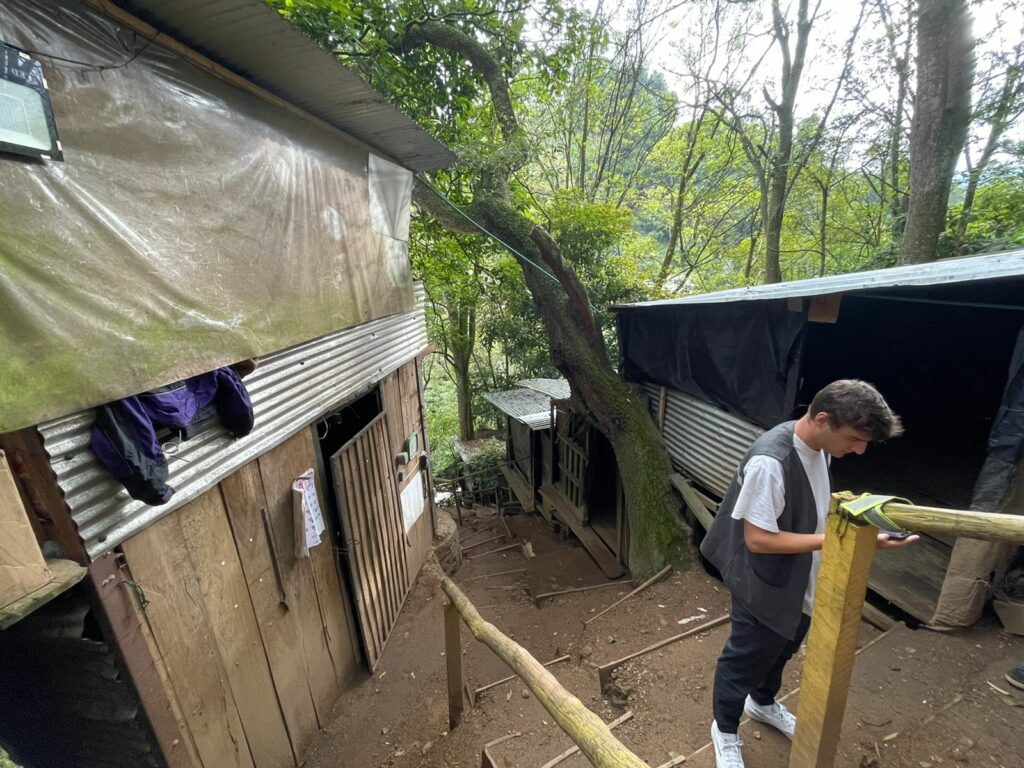 In 2019, he met Bethani. The organization started to help, providing material and sending volunteers to assist Douglas.
200 persons stayed at his shelter in August 2019: the men in the hill, the women and children in the house. When the pandemia hit, things calmed down for a while, and later on other organizations came in for short term projects and support such as meals.
Since October 2022, OTGI is sending volunteers again to the shelter.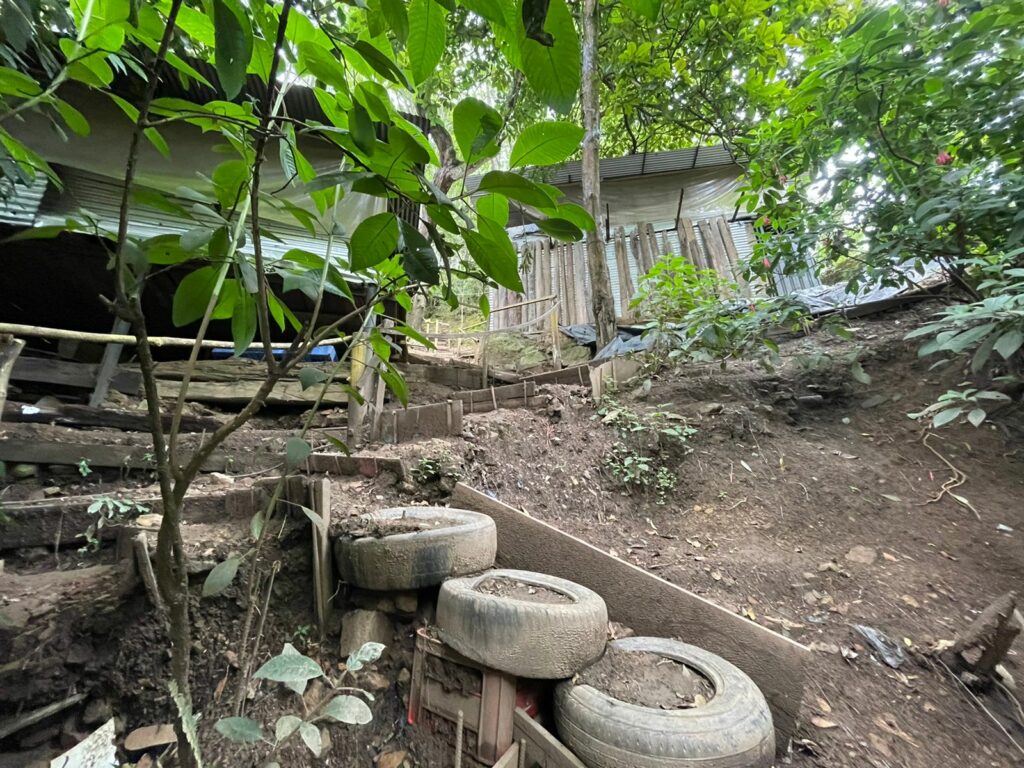 From cleaning, picking up trash to doing some repair tasks, repainting or fixing the stairs, there is plenty of work to be done. We are happy to be supporting him again in this hardous journey and to see how our collaboration will evolve.