Marie-Hélène, the mom of the family who volunteered with us for a month in February 2023, wrote an article about their experience here. This amazing family from Québec (Canada) is traveling around the world for a year. It was their first time volunteering during their trip, and for us at OTGI, it was also the first time having a family of volunteers. An enriching experience on both sides. We miss them already!
Volunteering with OTGI in Pamplona was an unexpected blessing for our family of 6. At that point we had been travelling around the world for about 9 months, and even though exploring all these different countries along with our kids had been an amazing experience, we felt it was important for all of us to not only witness the grandeur and beauty of the world, but also its flaws and its pain, and figure out what we can do to help.
Every time I had tried to find a volunteering opportunity for us along the way we were told that the work or the infrastructures were not compatible with a family of 6. I knew it would be a challenge, and I had virtually given up on that idea, but then when I contacted OTGI, Bethani told me that they would love to try having a family on the projects, so we could be that lucky first!
We came in with little knowledge or expectations – so we read through the organization's website, watched the videos, and learned about the Venezuelan refugee crisis in Colombia. We had vaguely heard that things were not going well in Venezuela, but we had no idea how bad things had gotten, and how massive the continuing exodus was. Seeing it firsthand, going out to distribute food and water to people walking along highways for weeks with nothing more than a few belongings, shoes (or most often crocs) that are falling apart, children and even babies in tow… It was certainly poignant. I could sometimes see my own family mirrored in one of those I would come across on the road and wonder if we would have their strength and their resilience if we were put in the same situation.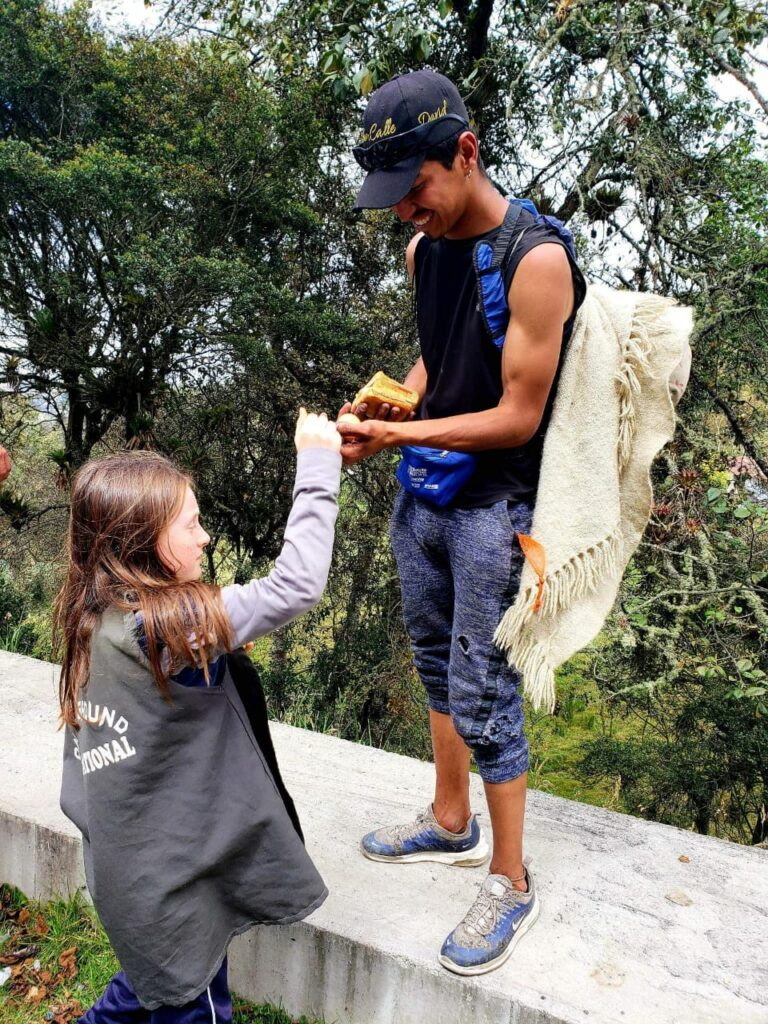 During our stay there was a 35km walk planned between Pamplona and La Laguna as a fundraiser for the organization. None of us had ever walked such a long distance in one day, even less so an uphill one! It is not something we would have ever forced our kids to do; but they all insisted they wanted to try. They knew that Venezuelan kids younger than them were walking this road every day, and so they committed to it. Even though not all of them made it to the top on foot, every one of us gave it our all and we can proudly say that our family walked 150km altogether that day, and the fundraising goal was reached and surpassed! It was a very humbling experience, considering that all of us could choose to stop walking.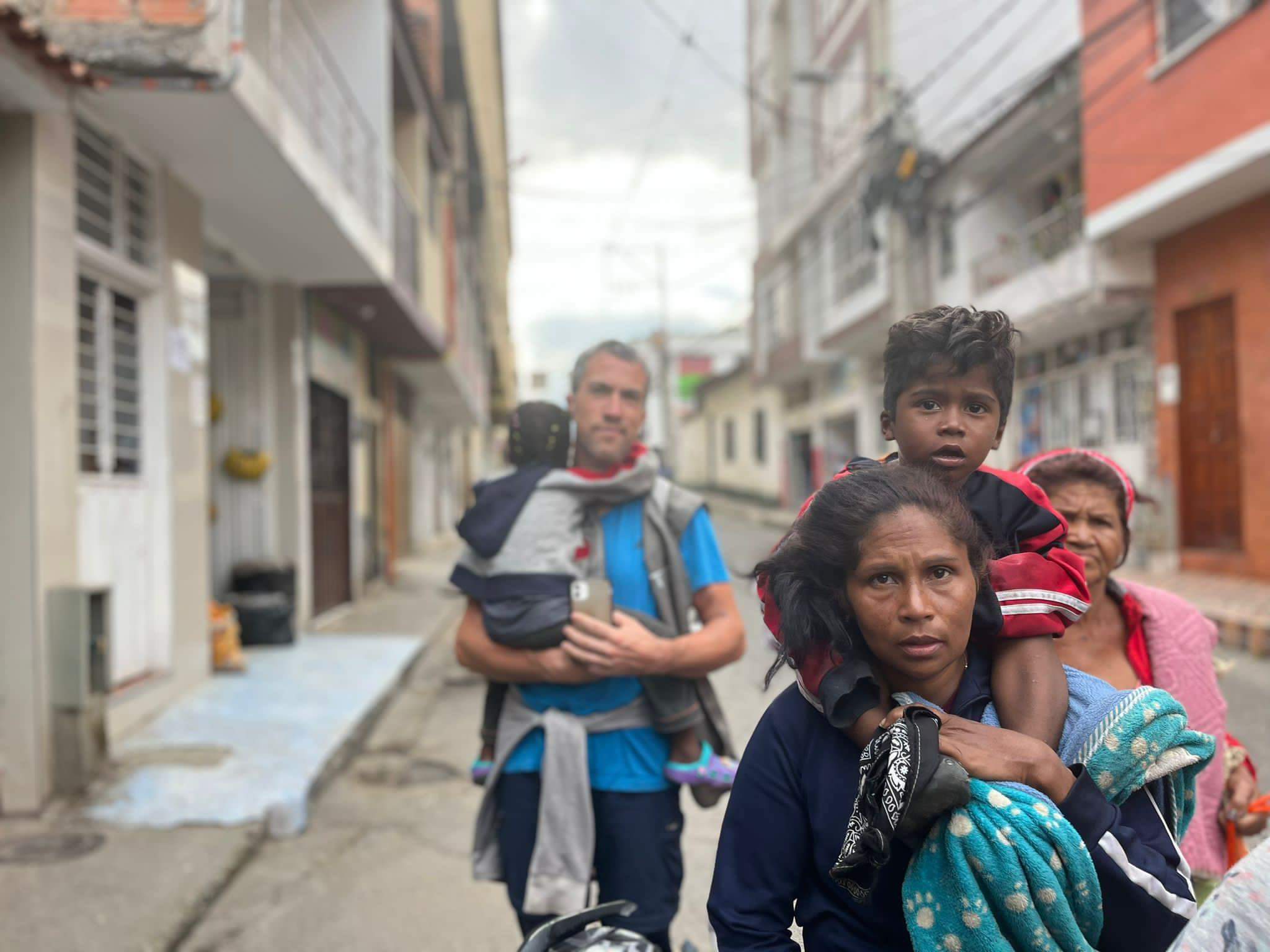 We spent 4 weeks volunteering at OTGI with our kids aged 9, 11, 15 and 16. We didn't know how they would react and feel towards this experience, but what we hoped for is that it would allow them to acknowledge and appreciate their extraordinary privilege and encourage them to use it to do good and help those less fortunate. What we did not expect was to meet so many wonderful people with such good hearts and amazing life stories; be it the other volunteers, the caminantes, the local workers and coordinators. Volunteers come and go all the time, yet we became attached very fast and goodbyes just got harder as time passed… We all enjoyed working on the many different projects, however it was not always easy; sometimes the kids did not want to get up early to work, or they would grumble at less exciting tasks… But when it was time to leave for the next country on our journey, they were sad (as we were), they all told us that they could have stayed there until the end of our trip (we are going back home in 2 months), and that they would all love to come back on their own one day.
That's the moment when our hearts as parents got filled with the most pride and gratefulness throughout our journey, and when we knew that it takes just a little spark to make a difference.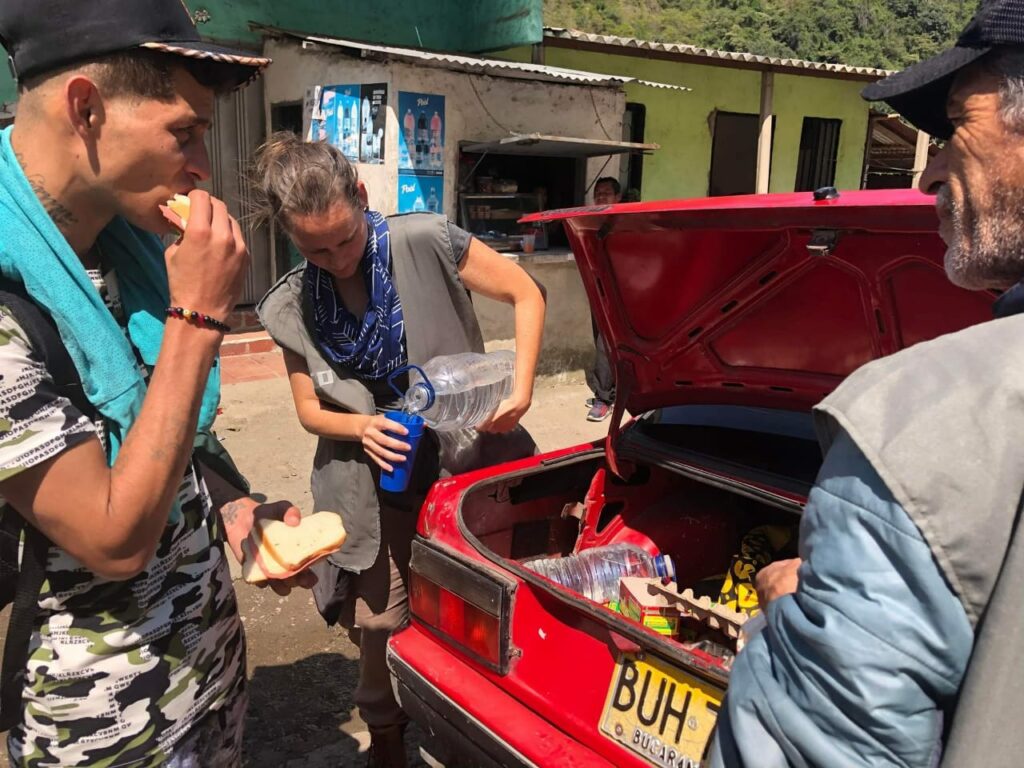 Marie-Hélène Basque, mom of the Petit family (dad Jacquelin Petit, Malaika, Nando, Collin and Joey)
Follow their adventures: https://www.facebook.com/wherearewesix