In June of 2022 OTGI started participating in a local project with children in collaboration with the Dharma Foundation. It is located in Christo Rey, one of the poorest neighborhoods in Pamplona, in which a lot of Venezuelan immigrants live.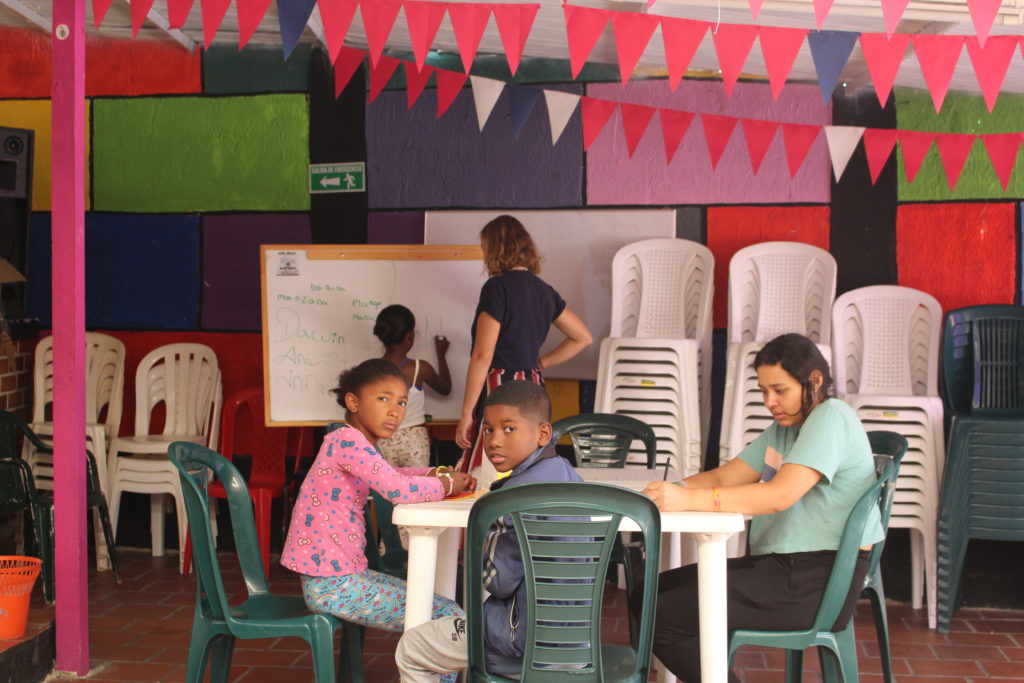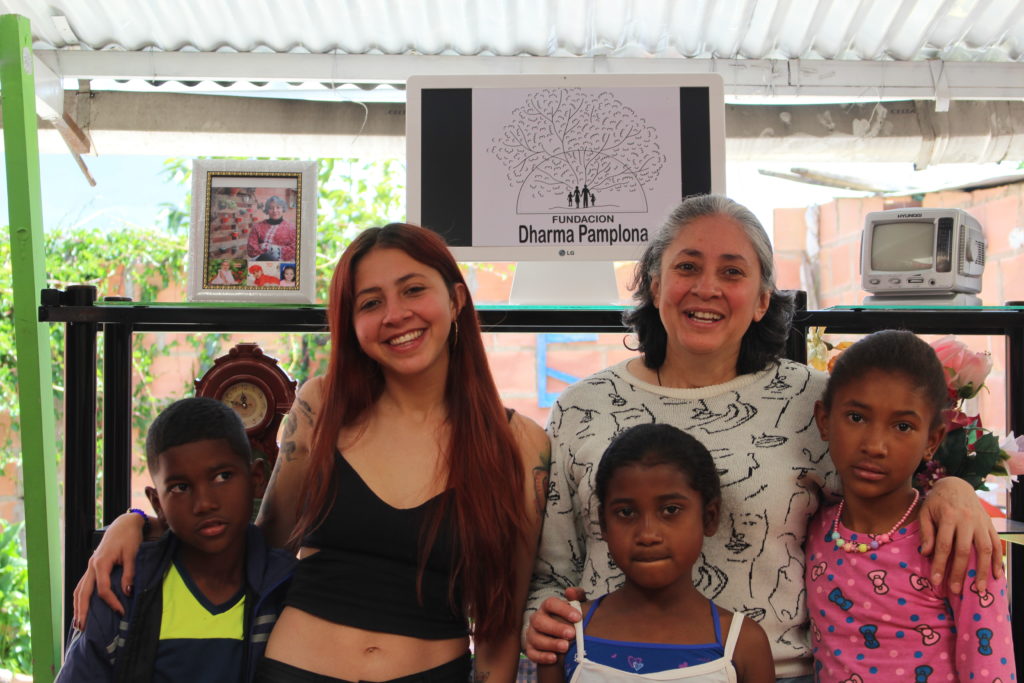 The Dharma Foundation was set up by Liliana, a Colombian woman with a big heart who was previously the owner of a restaurant. She had to close it down at the beginning of the Covid-19 pandemic. Noticing a lot of disadvantaged children in the area, Liliana set up this project, and now spends all her time running it. She started to help local families by feeding and offering their children a safe place to come and play with each other. They were not attending school due to Covid-19 at the time, and even though schools are open again, a lot of these children are unable to attend due to various reasons, such as not having the proper documents to attend school in Colombia or to even reside in Colombia.
Since the first weeks, some of our awesome volunteers showed their best creativity and organized activities such as tie-and-dye, dancing, and origami. With the Venezuelan children who have lost a lot of time in education, our volunteers also help with reading and writing in Spanish. It is also a chance to teach the children some English and help with their homework. They are always eager to learn, enthusiastic and full of energy. Many of the children are already regulars, and their ages vary from 6 to 15 years old.
Other activities that have already been done include jewelry creations, coloring books or even making craft cards for their loved ones. There is also a sport field right outside the foundation, which enables children and volunteers to play games or sports outside when weather allows.
OTGI is very grateful for this chance to support local children and to work together with Liliana at the Dharma Foundation. We hope our collaboration will continue in the long term.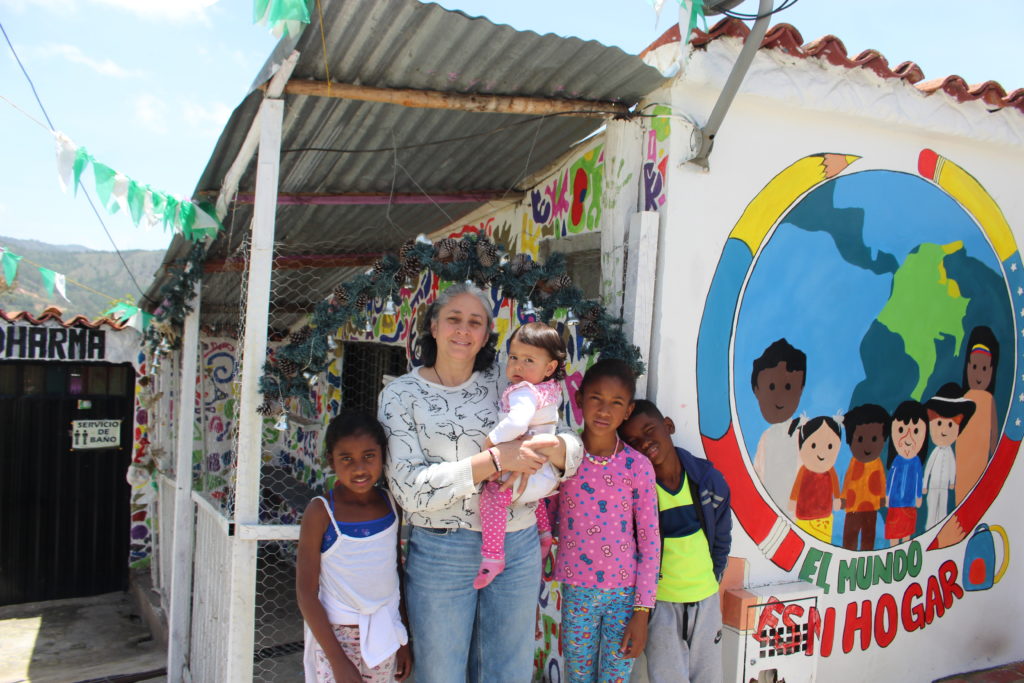 This article was written by Elodie Chagrot, a former volunteer who volunteered with OTGI for 2 months.